Welcome to Wedding Locations Michigan
Getting married in Michigan can be a truly beautiful experience. We have such gorgeous Michigan wedding locations to choose from, including chapels, halls, inns, museums, and chapels. The choices are seemingly endless, but we have a few that really stand out from the bunch, and we'd love to share them with you here.
On the pages that follow, we'll tell you about a few of our favorite Michigan wedding locations including Canterbury Castle in Lake Orion, The Dearborn Inn, and the Detroit Institute of Arts.
We have also compiled a great list of beautiful wedding chapels in Michigan, including Victoria Wedding Chapel, Cobblestone Chapel & Wedding Garden, White House Wedding Chapel, and The Little Wedding Chapel.
We'll also share with you some of our favorite wedding reception theme ideas, tying in shared passions and sensory experiences that will unite you as a couple as well as inviting your wedding guests into that special connection that you have.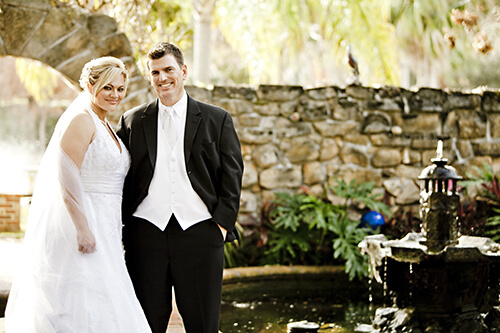 Finally we'll discuss the transportation for your special day when it comes to choosing the best party bus or limo bus company. You'll find out why party buses are always the best mode of transportation for any wedding!
Are you ready to explore the site? Just use the menu at the top of the page, or the links at the bottom. Enjoy, and from us to you, have a very happy wedding day.