Michigan Wedding Locations
Of all the beautiful Michigan wedding locations that we have visited, there are three that stand out in our minds the most. Three that are so elegant, that we simply cannot forget our experiences there, and we always recommend them to any of our friends who are getting married.
The locations that we have listed below can easily serve as your wedding location, your wedding reception location, or both. Each one has its strong points, and since they represent a wide variety of personalities and tastes, we're certain that one of them will fit with you just perfectly.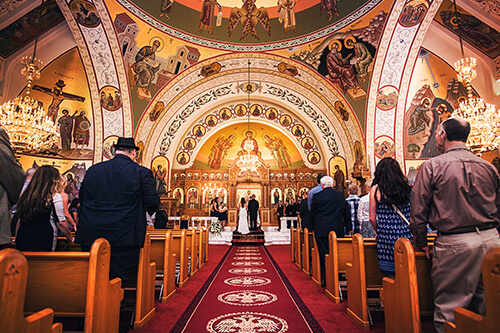 Here they are:
CANTERBURY CASTLE of Lake Orion is nothing short of outstanding as a wedding reception location. When we first walked through the doors and saw their unbelievable formal double staircase that's made of elegant oak, we fell in love. All of the decorative accents here are hand carved too, lending an even more historic feeling to an already otherworldly place. If you have dreamed of that royal wedding all your life, this is your chance to feel like a real prince and princess, combining your lives into that enviable fairytale romance. You can find Canterbury Castle at 2325 Joslyn Court in Lake Orion, and you may reach them by telephone at (248) 391-1900.
THE DEARBORN INN, an historic hotel that dates back to 1931, is now run by Marriott and they have continued to maintain that elegantly old fashioned ambiance. You can have both your reception and the wedding itself here if you like, making use of their beautiful rooms, or perhaps indulging in a truly romantic outdoor wedding if the weather permits. Some of the most memorable weddings we have ever attended have been held right here, and we can't recommend it to you highly enough! You can find The Dearborn Inn at 20301 Oakwood Boulevard in Dearborn, and you can call them at (313) 271-3899 for more information.
DETROIT INSTITUTE OF ARTS, or "The DIA" as it's affectionately known to all of us locals, is a truly unique and exciting place to hold your wedding reception. Dining here is a really memorable experience. One of the reasons that we love to recommend the DIA for wedding receptions and private events is that the proceeds that the museum takes in are used to preserve this historic cultural institution for the generations that will follow. The staff is nothing short of top notch, and they really go out of their way to make sure that your wedding reception is just as beautiful as it is in your dreams. You'll find the Detroit Institute of Arts at 5200 Woodward Avenue in Detroit, and you can reach them at (313) 833-7966.