Party Bus Rental for Michigan Weddings
One of the most special ways to add to your unique wedding experience is to hire a party bus for your transportation. There's no better way to bring the celebration on the road, and since the whole bridal party can travel together, it really saves time and money.
We have enjoyed traveling with Party Bus Detroit many times, for both weddings and other events. They're also great for birthdays, bachelor parties, and bachelorette parties. You'll want to note that if you book a bachelorette or bachelor party at the same time as you book your wedding transportation, you can get a whole free hour of service along with that. Nice bonus!
The reasons that we love this company so much are really the great customer service and the fact that they are so concerned with safety and comfort. They're licensed and insured, and they hire real chauffeurs, not just drivers. The overall experience is one of total luxury.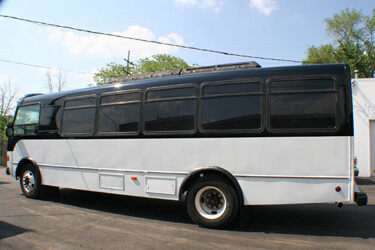 When you hire Party Bus Detroit for your wedding transportation, you'll enjoy red carpet service, a just married sign, your names on the bus, and even two bottles of champagne along with ice to keep it cold and cups to serve it in! They really make you feel like royalty.
If you'd like to find out more about Party Bus Detroit, you can visit their website or call them at (248) 630-5605. Their business is located at 20759 Sunnydale #2 in Farmington Hills.
Thank you again for visiting Wedding Locations Michigan!